imageRUNNER ADVANCE 8295 PRO
Built to meet the toughest of schedules and offering outstanding finishing capabilities, the environmentally efficient imageRUNNER ADVANCE 8295 PRO integrates seamlessly into your workflow.
Výhody
Productive B/W printing up to 95 ppm
Professional in-line finishing capabilities
High speed duplex scanning up to 200 ipm in B/W and 100 ipm in colour
Large paper capacity up to 7,700 sheets
Powerful workflow integration
Superior environmental attributes
Detailnosť
Pozrite sa bližšie na produkt Canon imageRUNNER ADVANCE 8295 PRO
Powerful performance

The iR-ADV 8295 PRO has been designed for maximum productivity in the most demanding light production environments. Fast print speeds of up to 95 ppm in black and white, an extensive paper supply, and the ability to load toner during operation helps to ensure reliable printing with minimal manual intervention required.


Highly versatile

Configure the iR-ADV 8295 PRO to match the specific needs of your environment - whether driven by space, budget or finishing capabilities.

The flexible media handling capabilities enable you to choose from numerous paper sources and use heavy media up to 256 gsm. And with professional punching, folding (Z-folding, inner-C, outer-C, double parallel and centre folding), inserting, and saddle finishing with trimming available in-line; there's a wealth of choice to offer your customers.

An optional Fiery-based RIP means that the iR-ADV 8295 PRO can fit seamlessly into your existing workflow, and is easy to cluster with other devices. Alternatively, you can opt for a Canon controller, offering great performance and Genuine Adobe Postscript 3 and PCL 5e/6 support.


Easy to use and customise

The iR-ADV 8295 PRO employs a highly responsive 26.4 cm (10.4-inch) TFT SVGA colour touch-screen with user-friendly icons making operation extremely easy. Users can customise the panel and even setup commonly performed tasks as a "one-touch" workflow in the Quick Menu.


Impressive quality

The iR-ADV 8295 PRO delivers sharp text and clear images at 1,200 x 1,200 dpi resolution, whilst the pO toner delivers outstanding results with excellent text / dot reproduction and accurate half-tones density. Image segmentation technology classifies text and image pixels of a s
Ocenenia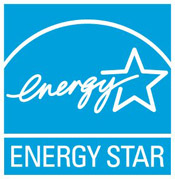 Technické parametre produktu
Zistite viac o produkte Canon imageRUNNER ADVANCE 8295 PRO, jeho funkciách a možnostiach využitia.
alebo